Welcome!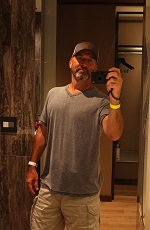 Are you here from www.RobertBruceAndAssociates.com?
Great! If not, check out that site--in my spare time, I develop mobile apps for Android and iOS devices. I also enjoy A.I. programming.&nbsp Check out nflpicking.com and feel free to use my picks to win your office pool.
Are you here because you are interested in Photography?
Great! Take a look at my photography area.
Whatever the reason for your visit, thank you for your interest.
If you have a question, comment, or just want to say 'Hi', email me at Robert@RobertDBruce.com