Welcome!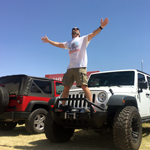 Are you here from www.RobertBruceAndAssociates.com?
Great! If not, check out that site--in my spare time, I develop mobile apps for Android, iOS, and Windows Phone devices.
Are you looking to establish or enhance your web presence?
13 years of web development expertise translates into cost-effective solutions to achieve your communication objectives and/or a competitive advantage. Contact me for more information on how to successfully design, deploy, and market your Internet presence in this competitive and rapidly changing digital environment.
Are you here because you are interested in Photography?
Great! Take a look at my photography area.
Whatever the reason for your visit, thank you for your interest.
If you have a question, comment, or just want to say 'Hi', email me at Robert@RobertDBruce.com